Catalogs
There is no up-to-date information.
Price list
There is no up-to-date information.
News
In the process of adding.
Gallery
In the process of adding.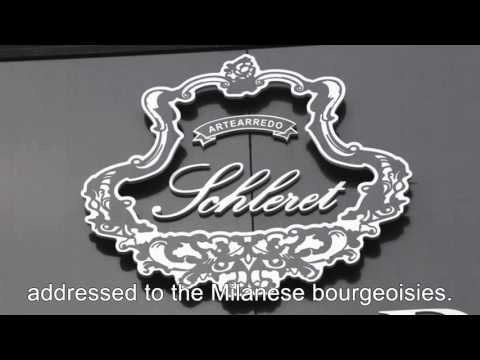 In Italy, some companies have something exclusive: they are original, creative, have aesthetic sensibility and a strong sense of tradition. The skills of these companies are not limited to creative thinking but have deeper roots, because they know how to work with their hands as well as with the heart. ArteArredo Schleret is one of these companies.
The ArteArredo Schleret company was founded by Gilles Schleret and his wife Cristina. Gilles Schleret, an elegant French gentleman, the son of decorators, who moved to Varese, decided, twenty years ago, to found and run a company specialized in the production of furniture, furnishing accessories and textiles. From the beginning he had at his side his wife Cristina, an Italian and a great art lover. Gilles Schleret brings to the production the taste and the French elegance, a kind of intrinsic refinement that generates a typical allure of beyond the Alps, while Cristina, strong of the traditions of Italian know-how, combines the French taste adapting the models to the traditions of Italian artisans of the furniture. The couple, united in life and work, then joined the two children: Béatrice and Federico. The starting couple has thus become a quartet, where each instrument plays its score in a final ensemble of great harmony. The score is a collection of materials, colors, fabrics and stones, gold and silver, which, in unison, generate a product of the highest level: sofas, armchairs, chairs, which are the company's flagship product, but also rooms for which they are designed and created headboards, bed-rails, mirrors and toilets, without forgetting the whole world of textiles connected to them, and dining rooms, for which finely inlaid tables and upholstered chairs are made.
This French-Italian luxury house creates unique products, thanks to the best of two different worlds' skills gathered around the excellence of handicraft. ArteArredo Schleret is company that keeps the promises held by its French name, its location in Italy, and its brand that remind of its high quality decoration. ArteArredo Schleret's collections represent the top of the Made in Italy expression, exalting all the nobility and the continuity of a style linked to the story of high quality furniture