Catalogs
There is no up-to-date information.
Price list
There is no up-to-date information.
News
In the process of adding.
Gallery
In the process of adding.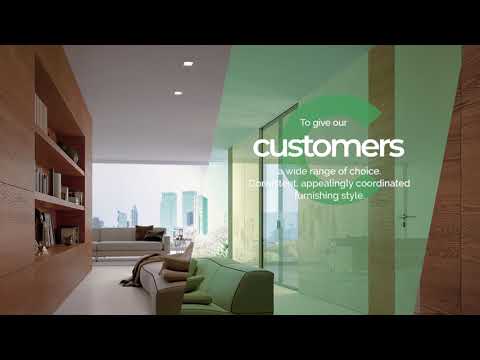 Garofoli is a world leader in the design, construction and sale of doors, with particular emphasis on solid wood doors. The Company, led by founder Fernando Garofoli and his sons, operates within the top segment of the market; its products are an excellent representation of the "Made in Italy" movement throughout the world.
In addition to the wide selection of doors, with a gamma of models and solutions that range from the classic solid wood door to designer doors in aluminium with stainless steel finish, Garofoli also produces a myriad of coordinated products that guarantee unlimited decorating possibilities. In fact, their doors can be coordinated with parquet flooring, boiserie panels, walk-in closets and baseboards that offer versatility and flexibility in mixing and matching to meet the needs of even the most demanding interior designers.
Garofoli has always aimed at quality, promoting the sustainable development of its business activities and pursuing a strong environmental policy. A philosophy which has resulted in tha attainment of important goals.
Passion and attention to detail take life from the "heart of wood" that marks a door made of real solid wood. The signature of founder, Fernando Garofoli, is tangible evidence of the company's personal guarantee of quality, transforming the door from a simple industrial product into a masterpiece.